Company Overview
Chongqing Pigeon Electric Wire & Cable Co., Ltd. is a subsidiary of Chongqing Electromechanical Co., Ltd. listed on the Hong Kong Stock Exchange. It is a key state-owned holding company in the national wire and cable industry. Founded in 1956, the company has been focusing on the research and development and production of wires, cables, copper profiles, high-voltage electric porcelain, and plastic pipes for more than 60 years. It has been committed to creating an integrated hydropower product structure for international and domestic aerospace, rail transportation, generator sets, Supporting transmission and distribution projects and home improvement series provide safe, energy-saving, environmentally friendly products and quality services.
The company has two production plants, a cable factory and a copper factory, and it has two subsidiaries: Chongqing Pigeon Brand Electric Porcelain Co., Ltd. and Chongqing Pigeon Brand Electrical Material Co., Ltd. The company has become the main production base for home improvement wires, special cables, copper profiles, and high-voltage electric porcelain products in western China.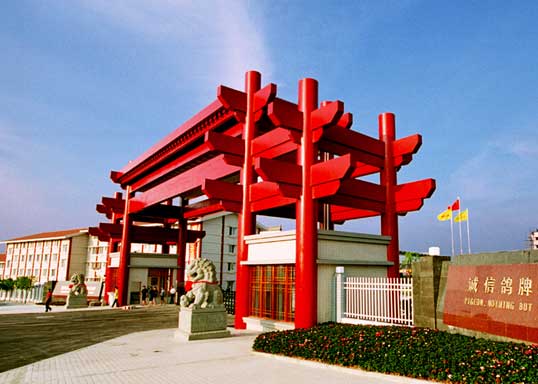 The company's "pigeon" products are sold to many countries and regions in Asia, Europe and the United States, and are used by the Three Gorges Power Station, Xichang Satellite Launch Center, Chongqing Jiangbei International Airport, Chongqing Rail Transit, Chongqing International Convention and Exhibition Center and other key cities in Chongqing. . At the same time, it has provided supporting services for well-known enterprises such as State Grid Corporation, Dongfang Electric Group, General Electric, China Shipbuilding Industry Corporation, China Railway Group, Long March Group, Chongqing Construction Engineering Group and other well-known enterprises.
At present, the company's pigeon brand products have been rated as "National Quality AA Credit Qualification" and "Chongqing Famous Brand Products"; the pigeon brand company has been awarded the "National May 1 Labor Certificate", "National High-tech Enterprise", "National Industrial Brand Cultivation Demonstration" "Enterprise" and many other titles, and won the "Top 100 Most Competitive Companies in China's Wire and Cable Industry" for seven consecutive years, and has been named "Top 50 Chongqing Industrial Enterprises" and "Top 100 Chongqing Enterprises" for 16 consecutive years.
The company has always been firm on the core values ​​of "integrity and improvement"; adhering to the marketing concept of "justification and benefit"; adhering to the quality concept of "pursuing excellence and continuous improvement" and continuously providing customers with quality products and services; determined to build a happy pigeon brand 1. Create value for society and realize the beautiful vision of "connecting China and flying to the world".